OUR POINT OF VIEW
We believe in slow fashion and all that it entails, luxury and sustainability… quality over quantity.We design wearable, flattering, 'second skin' clothes with attitude, for every day.Through timeless design and our wardrobe building ethos, we empower women to embrace their individuality and confidently create and evolve their personal style over time, with clothes that they will love for many years.We always consider past collections when designing future collections. Every day, customers tell us about pieces that they have which are 10-15 years old and which they still wear. They just update their MG wardrobe with a few carefully chosen pieces each season. Over time, a customer builds a capsule collection that is exclusive to her because of the way she chooses and combines different pieces.
OUR CUSTOMER
The Mary Grant woman is strong, successful and confident.
She doesn't follow trends, but prefers to create her own individual style, which reflects her busy lifestyle, juggling career and family with the many other activities in her very full life. She likes to wear luxury clothes that are smart, cool and comfortable and which take her from the school gate, to work, to social events.
Once she discovers Mary Grant, she is a customer for life. The first thing we hear when a customer is trying on is " I cannot believe how good this feels!"
THE SILHOUETTE
Mary Grant originally became best known for work inspired pinnies and dungarees in fluid luxury fabrics, with their unexpected details and signature hardware. These have gathered a loyal following over the years.
With the customer's busy lifestyle in mind, the brand later evolved to include a range of versatile mix and match jerseys in flattering cuts which are smart and edgy, while being super comfortable. And, because when it comes to occasions, the Mary Grant woman likes to remain true to her style, she likes to invest in pieces that can be worn every day and dressed up when the need arises.
Coats, jackets, knitwear, the softest of belts, 100% cashmere and a collaboration with Lofina boots, which are like wearing clouds on your feet, complete the offering.
INSPIRATION
Deeply rooted in the Mary Grant DNA is a love of luxurious tactile fluid fabrics, meticulous craftsmanship and attention to detail.
Inspiration comes from music, photography, sustainability, nature, pop culture and feedback from customers, which is always considered when evolving the collections from one season to the next. Trends are explored, curated and made timeless.
Fabrics are sourced from the finest mills in Italy, France, Belgium, Germany, Switzerland and Japan. The collection is designed in Ireland and manufactured in Italy & Poland.  100% cashmere is hand knit in Nepal.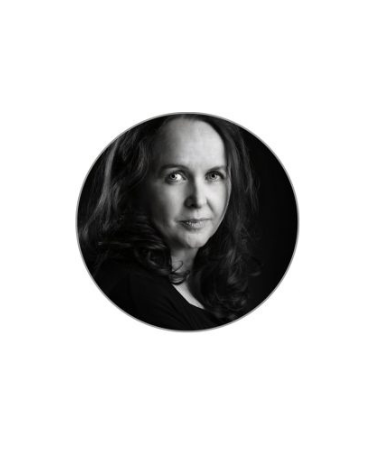 ABOUT MARY
Mary Grant was born in Dublin, Ireland, the eldest of a family of 4. She credits her creativity to her parents who to this day are still creative, her dad in photography, her mum in various types of needle work… and previous creative generations of lace makers and carpenters. Both parents ran their own businesses and being involved from a very young age, this instilled a great work ethic in the whole family.
After completing her design degree in Dublin, being a homebird, Mary decided against heading for the fashion capitals with her classmates. Instead, after gaining some experience with local bridal and knitwear designers, she set up her eponymous label in 1993. She got married the same year and had 3 children. However, one of life's unexpected twists meant that she would go on to raise her children on her own.
This she successfully juggled over the years with running her business, which she has by all appearance effortlessly pivoted through a recession and worldwide pandemic. She believes that this life experience positions her to expertly serve her customers, knowing what they need and will want, often before they know themselves. She brings passion and perfection to the design process and adding her vision, she confidently surprises her customers season after season.
She has won several awards, including graduating from college as "Designer of the Year", being named "Fashion Designer of the Year" by the institute of designers in Ireland and receiving the "Brown Thomas Mentoring Award" which resulted in 5 years trading as a concession in their Dublin Store, learning luxury retail from the experts. She went on to open two of her own stores which allowed her to grow her connection to her customers, not just fine tuning her collections based on feedback but also learning about how all of life's curveballs can side swipe a woman's confidence.
She wrote and published  her first book "Empowered By Style" in 2019, which went on to become a #1 best seller. She has subsequently run several wardrobe challenges to help women detox their wardrobe and start building a capsule wardrobe for their Style Archetype©.
In 2020, she added a coaching qualification to her skillset and is passionate about empowering women to show up as the most confident and empowered version of themselves for every area and every stage of their lives.
She launched  "The Inner Circle" membership, where she helps women to empower themselves to achieve anything they set their sights on by showing up as the best version of themselves every day. The membership started by helping women to curate timeless wardrobes built around their unique personality but it has grown into an empowered community of women who show up for and support each other through life's ups and downs. There is also a strong focus on constantly evolving and working towards personal goals.
In January 2021, she closed her stores after a record year trading and showing up authentically for her customers online. She now has her vision firming set on creating a unique and special online world where she will continue to serve her loyal customers in new ways.